what defines us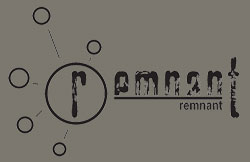 Remnant refers to a people that have been set apart to follow Jesus.
Remnant Student Ministries is the student ministry of Gateway Fellowship in Poulsbo, WA and is marked by young people who have been set apart to follow Jesus. Their lives inspire others around them to do the same. They take Jeremiah 1:5 to heart when God said, "Before I formed you in the womb I knew you, before you were born I set you apart; I appointed you as a prophet to the nations."
We exist to inspire those we come in contact with to follow Jesus. Our strategy is simple but not easy--Love God, Love People, and Make Disciples. If we can become great at doing these things, we truly believe that we will see the students on the
Kitsap
Peninsula
to come to know Jesus.
Every new person who decides to be a part of the movement shapes the way we reach out to those around us. You could be that very person. God has gifted you uniquely and as a result, you can impact someone in a way that we cannot. So come join us, or if you prefer, contact us and we'll come to you...